Nov 14, 2016 09:32 PM Central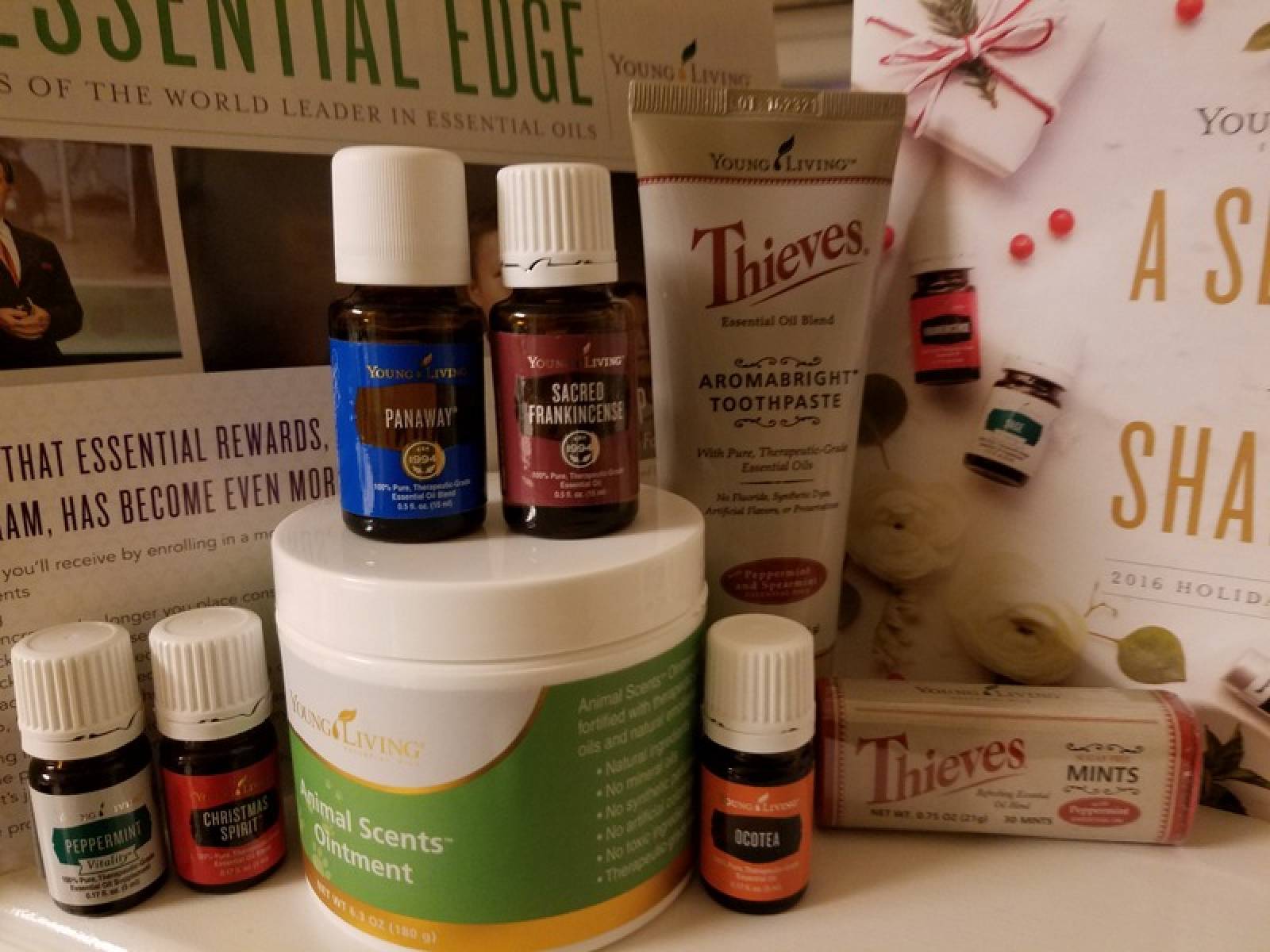 I unboxed my Essential Rewards order yesterday and want to share what was inside the box with you.
First out of the box was the Young LIving newsletter, The Essential Edge, that is included with every Young Living Essential Reward order. It keeps the whole sale members informed and updated on the latest developments in Young Living. It also informs us on Young Living's efforts to give back to communities around the world. For example, the newsletter shared the new partnership between The Young Living Foundation and Hope for Justice. Hope for Justice globally identifies and rescues victims of modern day slavery. The Young Living Foundation is looking to expand in Cambodia, the Shine School, a place where victims receive extensive educational and life skills training. How wonderful is this!
Next thing out of the box was a post card with information on the expanded benefits of the Essential Rewards program. We already had a great Essential Rewards program. But it got better! Now Young Living gives its wholesale members enrolled in Essential Rewards
loyalty gifts at 3, 6, 9 and 12 months of consecutive orders.
Plus the reward points have increased,
10% back on the first 3 consecutive orders,
20% back on 4-24 consecutive orders, and
25% back on 25+ consecutive orders.
As far as I know there is no other company out there doing anything like this! I mean, you order product that you love, and earn points on your order for free products. Wow!
As you can see in the picture included in my order were Peppermint Vitality essential oil, and Christmas Spirit essential oil. Both of these were "gifts" from Young Living. I also received the Holiday Catalog as a gift. Happy Dance!
Then out of the box were Sacred Frankincense essential oil, Panaway, a Young Living proprietary essential oil blend, Animal Scents Ointment, Thieves Aromabrite toothpaste, and Thieves mints. If you look carefully at the picture you may see the labeling on the toothpaste tube. it say that Thieves Aromabrite toothpaste is made with 100% pure therapeutic grade essential oils. It is flouride free. It contains no synthetic dyes, artificial flavors or preservatives. Just plain goodness when you brush your teeth.
Sacred Frankincense and Panaway are two of my favorite oils. Panaway is soothing and stimulating. While Sacred Frankincense among many of its benefits is calming and relaxing. I use both of these oils twice daily, faithfully. Can you tell that I can't be without them?!
Well, that is it for my November Essential Rewards order. Thanks for stopping by.